Sokoloff Environment - The Mastery of water, pumping and irrigation
Sokoloff Environnement
Specialist installation and troubleshooting for over 25 years in Integrated Automatic Watering, Pumps, Fountain … SOKOLOFF ENVIRONNEMENT, water specialist, is known for its skill and its adaptation to the requirements of the "landscape".
The water control is our business.
We take care of all your hydraulic installations :
We offer the following services:
Please contact us for any questions :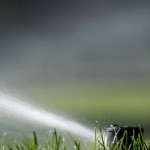 News
Sokoloff
Sokoloff Environnement
910 Chemin de Jentelin
13160 CHATEAURENARD de PROVENCE
FRANCE
contact@sokoloff-environnement.com
Téléphone: 04 90 94 15 33
Mobile: 06 11 16 32 89

L' UNEP est la seule Union Professionnelle représentative en France de la Profession d'Entrepreneur du Paysage dont fait partie la SAS SOKOLOFF ENVIRONNEMENT.